Sounds and Images in Byzantium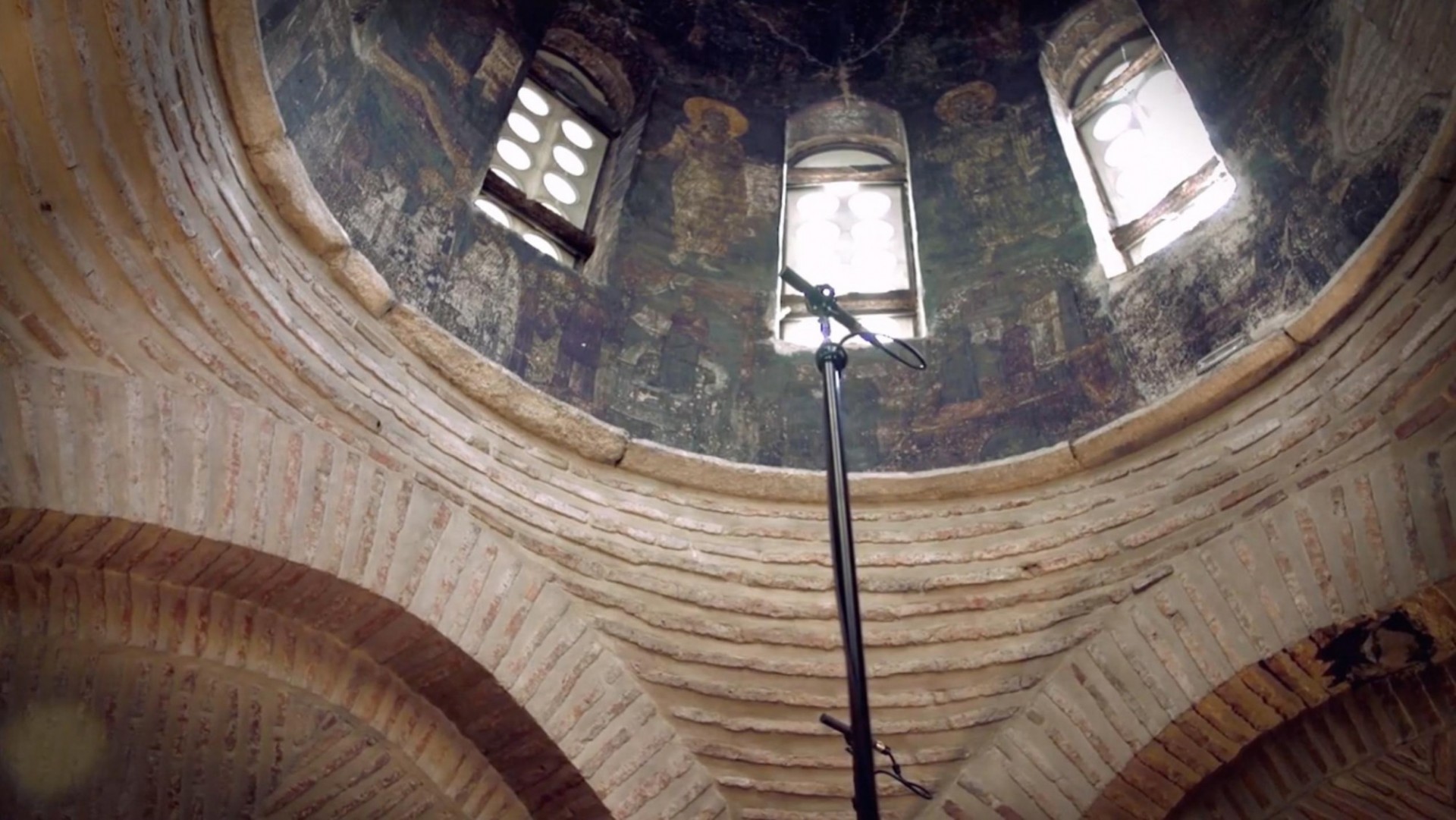 Sounds and Images in Byzantium
Sharon E. Gerstel (UCLA) and Chris Kyriakakis (USC)
Monday, April 29, 6:00 pm
612 Schermerhorn Hall, Columbia University
Drawing on research findings from Soundscapes of Byzantium, an international multidisciplinary project, Gerstel and Kyriakakis will provide an in-depth examination of the relationships between vision and hearing created by the complex interplay of sound, images, and perception. The authors will present acoustical measurements and chant recordings in eight of Thessaloniki's Byzantine churches in order to identify connections among church architecture, monumental decoration, chant performance and composition, acoustics and psychoacoustics.
Soundscapes of Byzantium has been featured in Atlantic.com and Kathimerini. Research from the project has appeared in Hesperia, Speculum, and elsewhere, and has been presented in Paris, Istanbul, Los Angeles, Portugal, Athens and Thessaloniki.
 Sharon E. J. Gerstel is Acting Director of the UCLA Stavros Niarchos Foundation Center for the Study of Hellenic Culture and Professor of Byzantine Art and Archaeology at the University of California, Los Angeles. Her research focuses on late Byzantine villages in Greece and on the intersections of Orthodox art and ritual. Gerstel is a widely published author, whose books include Beholding the Sacred Mysteries (1999) and Rural Lives and Landscapes in Late Byzantium: Art, Archaeology and Ethnography (2015). The latter was awarded the 2016 Runciman Prize by the Anglo-Hellenic League, the inaugural book prize by the International Center of Medieval Art (ICMA), and the Maria Theocharis Prize by the Christian Archaeological Society in Greece. Her current work in the Mani, focusing on the restoration of village churches and the recording of the history of their communities, is the subject of a volume in preparation.
Chris Kyriakakis teaches and researches audio signal processing, acoustics and psychoacoustics in the USC Viterbi School of Engineering.  His work is driven by a passion for interdisciplinary collaboration that often uses science as a means to serve art in new ways.  His research has uncovered new ways in which sound can be captured, processed and rendered to make listeners believe they are in alternate realities.  He has published more than 75 technical papers and a book in Immersive Audio Signal Processing. He is a Senior Member of the IEEE and the recipient of the World Technology Network award in Media and Journalism. Kyriakakis' work has been featured in the NY Times and in NPR's All Things Considered.
This event is sponsored by 
FACE (French American Cultural Exchange) Foundation, Partner University Fund
Department of Art History and Archaeology, Columbia University
Axion Estin Foundation